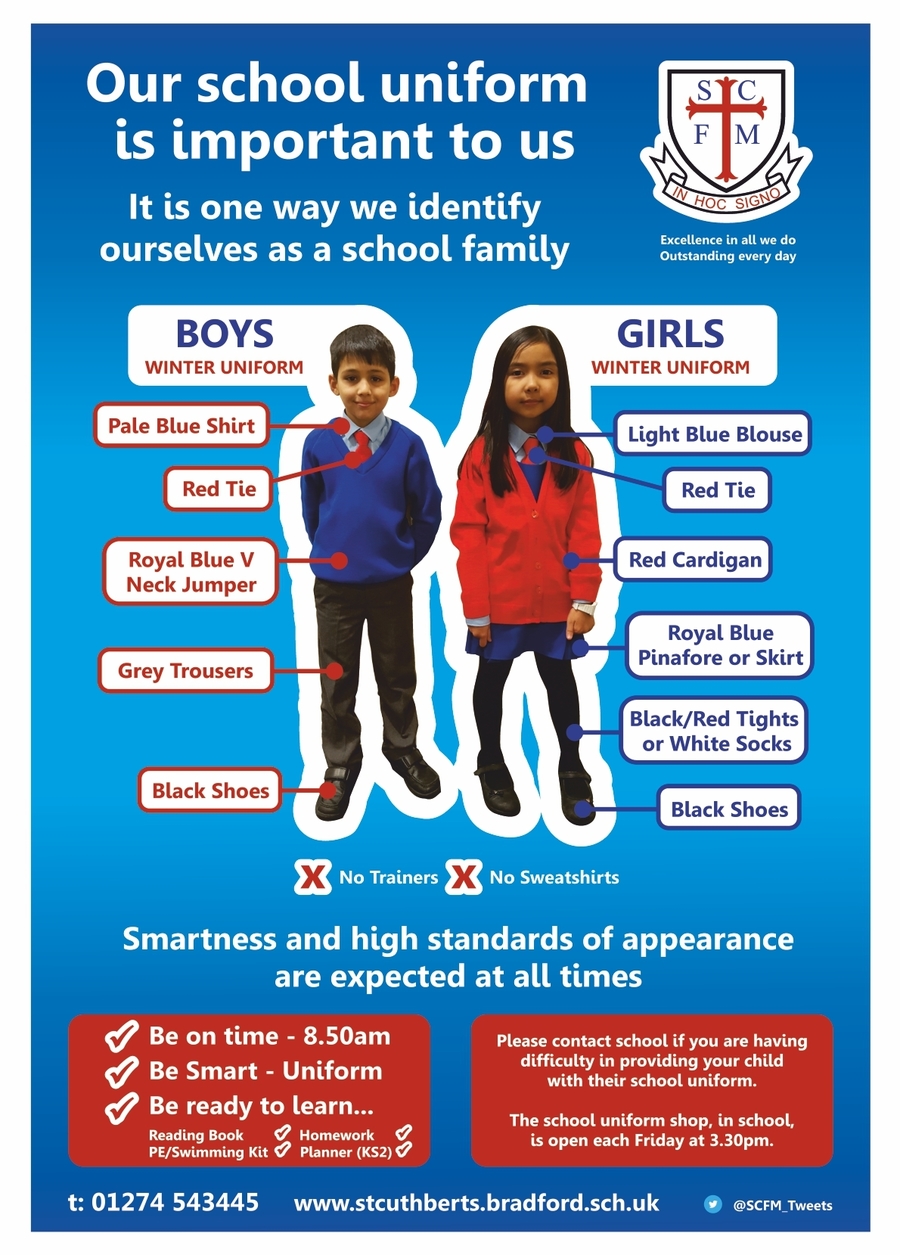 We are very proud of our uniform.....

Ordering through your school means we are able to raise funds for exciting projects.
As well the basic uniform we now have a track suit and thicker jacket available for colder days.
1. Print the form by clicking on the link below.
2. Complete the form and send into school with any monies or cheques (made out to Imagewear) in an envelope to the Office.
3. An Order arrived form will be sent via your child to let you know when your order is available for collection from the office.
Addition to the School Uniform policy
Assistance with school uniform costs will be given to parents whose children are currently in receipt of eligibility based Free School Meals (not universal Free School Meals for children in reception, year 1 and year 2). This will be evidenced by the eligibility records provided by the local authority.
Assistance will be advertised to parents via school newsletters and the school website and parents will be expected to make an application/enquiry to the school if they require assistance.
Assistance will normally be offered once a year and depending on what is required may be offered in the form of:
Some new items of uniform provided by the usual retailer

Some items of good quality second hand uniform provided by the school

Where other items are needed (eg shoes or coats) arrangements will be made to purchase these – usually by a voucher for a particular shop.
In exceptional circumstances assistance may be given more than once a year and this will be at the discretion of the Headteacher.
The value of these items will not exceed £50 per year and the funding for any items will come from the Pupil Premium income.
If assistance is not provided there is a right of appeal to the Headteacher and/or the Chair of Governors.
This policy will be reviewed yearly in April.